English
"We're looking for developers that like to communicate and are interested in the entire application life cycle."
We are Czech software company, in which refactoring and automated testing is natural part of the development, where cleancode is not a curse word and where you can influence picking technologies you work with. We aren't afraid of research and looking for new solutions, because we know that good judgement comes from experience and experience comes from bad judgements.
Cornerstones of our development
Technologies: TypeScript, Angular, Node.js, Docker, NoSQL databases (usually MongoDB).
Methodologies and approaches to development: Kanban, Clean code, DDD, TDD, Event sourcing, CQRS, Microservices, Agile development, Asynchronous programming.
Traits we're looking for  
You should be aspire to continuous self-improvement, research of new technologies and practices.
You should be helpful and friendly in communication and cooperation.
You should be able to understand written English (documentation, etc.). 
What can you look forward to
We believe in culture of trust instead of permanent control.
Very flexible work time, with possibility of home office.
Newcomers don't need to worry; they will undergo several months of training and generally the cooperation is at very high levels.
Developers get 30 days of paid vacation yearly – which can be used anytime you want.

You will get brand new shiny Elitebook by HP; we have ergonomic workstations with adjustable tables.

We organize corporate events and trips within the Czech Republic and abroad.
We pay monthly bonuses based on the financial results of the company.
Stable background; we are a part of international concern Ströer with a turnover in billions of euros.
Plenty other employee and social benefits – Multisport cards, corporate language training, meal vouchers, supplementary pension insurance, etc.
And we are also REALLY modern company with a friendly and informal working environment.
If the above caught your interest, contact us or stop by for a coffee or tea. We will be happy to meet you.
We have offices in Opava and Ostrava.
Contact
Jan Rakowski 
Internet BillBoard a.s. – member of the STRÖER labs
Tel: +420 606 097 779 
e-mail: Jan.Rakowski@ibillboard.com
Česky
"Hledáme vývojáře, kteří rádi komunikují a zajímá je celý životní cyklus aplikací."
Jsme českou softwarovou firmou, v níž je refactoring a automatizované testování přirozenou součástí vývoje, kde cleancode není sprosté slovo a kde máš možnost ovlivnit, s jakou technologií budeš pracovat. U nás se nebojíme zkoumat a hledat nová řešení, protože víme, že dobrý úsudek vychází ze zkušeností a zkušenost vychází ze špatných úsudků.
Na čem teď stavíme vývoj
Technologie: TypeScript, Angular, Node.js, Docker, NoSQL databáze (nejčastěji MongoDB).
Metodiky a přístupy k vývoji: Kanban, Clean code, DDD, TDD, Event sourcing, CQRS, Microservices, Agilní vývoj, Asynchronní programování.
Bez čeho se u nás určitě neobejdeš
Měl bys mít chuť na sobě neustále pracovat, zkoumat nové technologie a postupy.
Jsi vstřícný a přátelský v komunikaci a spolupráci.
Máš minimálně pasivní znalost angličtiny pro čtení dokumentace.
Na co se u nás můžeš těšit
Věříme ve firemní kulturu důvěry namísto neustálé kontroly.
Velmi pružná pracovní doba, v případě potřeby homeoffice.
Nováčci se u nás bát nemusí; projdou několika měsíci zaškolování, veškerá míra spolupráce je u nás navíc na velmi vysoké úrovni.
Vývojáři mají ročně 30 dní placeného oddychu; v době kdy sami chtějí/potřebují.
Dostaneš nablýskaný Elitebook od HP; máme ergonomická pracoviště s polohovatelnými stoly.
Pořádáme firemní akce a výlety v rámci ČR i do zahraničí.
Vyplácíme měsíční bonusy na základě hospodářských výsledků firmy.
Stabilní zázemí; jsme součástí mezinárodní skupiny Ströer s obratem v miliardách EUR.
Spousta dalších zaměstnaneckých a sociálních výhod – Multisport karty, firemní výuka jazyků, stravenky, příspěvek na penzijní připojištění, atd.
No a taky jsme OPRAVDU moderní firma s přátelským a neformálním pracovním prostředím.
Pokud Tě výše uvedené zaujalo, tak se nám ozvi, nebo se klidně zastav na kávu nebo čaj. Budeme velmi rádi.
Kanceláře máme v Opavě a Ostravě.
Kontakt
Jan Rakowski
Internet BillBoard a.s. – člen skupiny STRÖER labs
Tel: +420 606 097 779
e-mail: Jan.Rakowski@ibillboard.com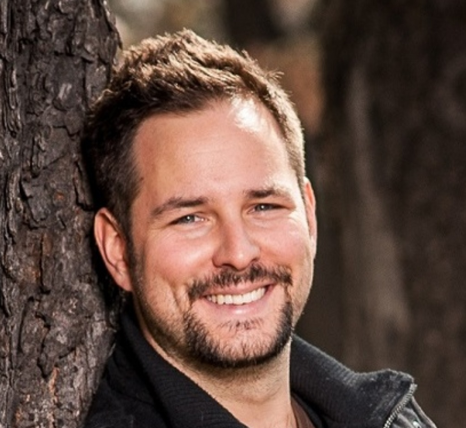 JAN RAKOWSKI
jan.rakowski@ibillboard.com