YOU will …
extend and maintain our ever-growing server infrastructure.
help us transition into the direction of a scalable container-based architecture.
be responsible for the setup of reliable and scalable monitoring tools.
help us keep our systems (Ubuntu) and tooling up-to-date.
identify which of our self-hosted solutions can be migrated into the Cloud.
improve backup and disaster recovery strategies.
YOU have …
an enthusiastic DevOps attitude.
the motivation to become part of a team of other highly skilled engineers.
experience with configuration management tools (e.g. Ansible, Puppet, Chef, etc).
top notch Linux administration and Shell scripting skills.
experience with both, bare-metal and cloud environments.
ideas on how to set up an effective Continuous Integration system.
the ability to debug distributed applications.
good understanding of container concepts (e.g. docker / CoreOs / rkt).
We offer …
a small, young and highly passionate team of extraordinary co-workers.
an open and embracing culture for the latest hot technologies.
an agile, focused, yet relaxed atmosphere with flexible working hours.
a high level of freedom and responsibility.
a competitive salary.
awesome Coffee and a large-scale reservoir of Club Mate that can be accessed in real-time.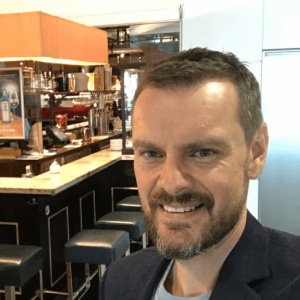 MARKUS LETZNER
markus@de.stroeer-labs.com